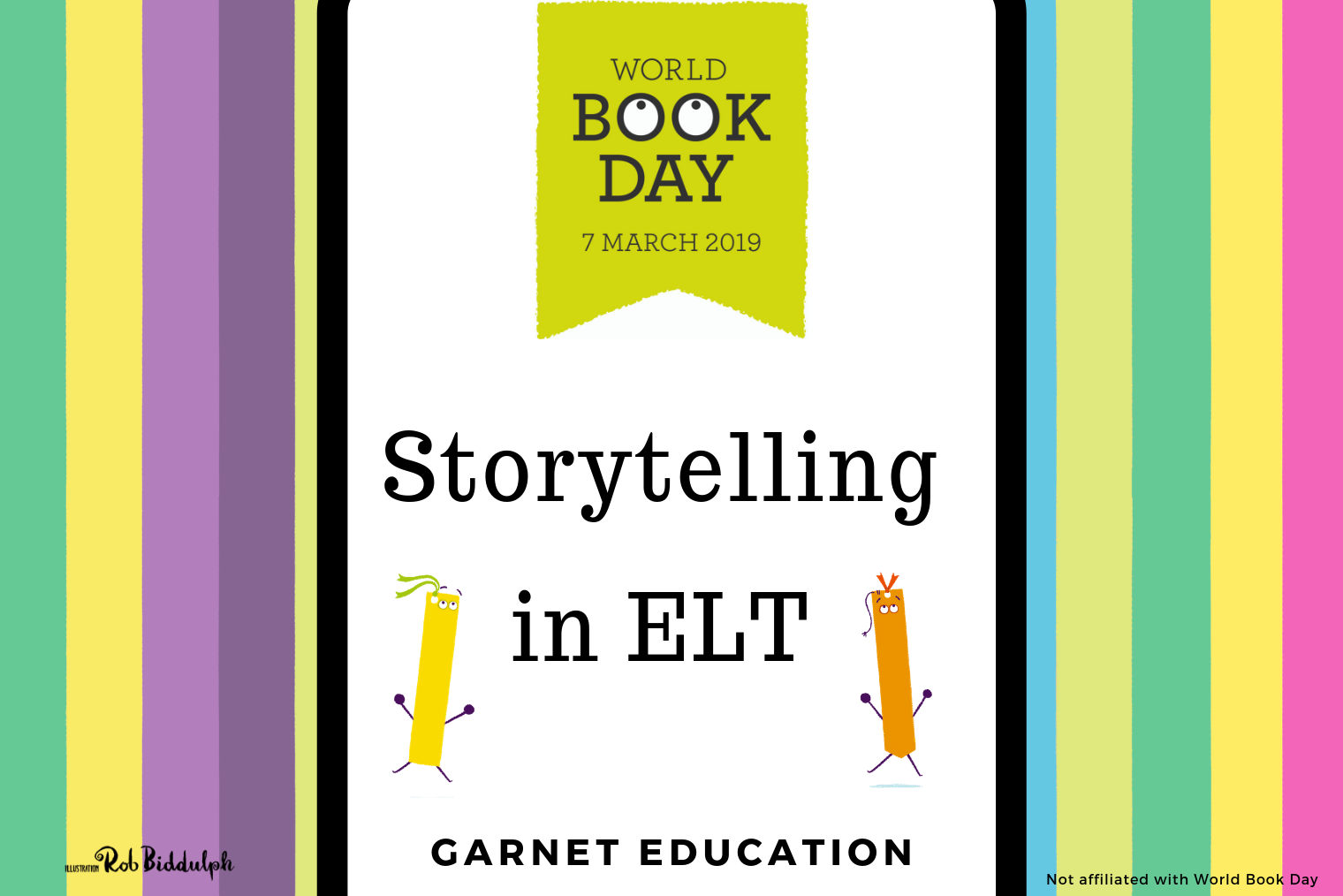 Happy World Book day everyone! Today, we wanted to take the time to shine a light on the importance of storytelling, and to encourage you and your students to pick up a book today.
Everyone here at Garnet is, unsurprisingly, quite fond of books! I went around the office, and spoke to a few people about what book they absolutely loved as a kid.
What was your favourite book when you were younger?
I was very into the Madeleine books by Ludwig Bemelmans. Madeleine's an amazingly empowered protagonist. I've just discovered that it was written in the 1930s, but they have such a contemporary feel. Beautiful illustrations, too.

– Rosie, Assistant Editor (Digital)
I loved Hilaire Belloc's Cautionary Tales for Children. It's wonderfully strange and macabre, containing verse titles such as 'Henry King: Who chewed bits of string, and was early cut off in Dreadful agonies'. The fact that Dreadful was capitalised was rather exciting in itself. The illustrations by Basil Temple Blackwood were also beautifully eccentric.

– Alison, Designer
I absolutely loved the Roald Dahl books – his mischievous (and sometimes dark!) sense of humour appealed to me no end. My dad read them to me, and then I read them for myself when I was a bit older. I'm proud to report that my nephew is now a huge fan too, after I bought him a set of audiobooks. Choosing one favourite is tough (I could give you my top 10 …?) But if I had to choose I'd go BFG. What an incredible story.

– Matt, Digital Manager

Beatrix Potter – Tales of Peter Rabbit, not forgetting Farmer McGregor. Loved them – even more so when I read them to my daughters at bedtime and fell asleep before they did!

– Olly, Academic Representative

The White Mountains by John Christopher and Grinny by Nicholas Fisk both terrified and fascinated a fertile nine year old imagination and ignited an interest in Sci-Fi and Horror that still burns brightly to this day.

– Simon, Assistant Design Manager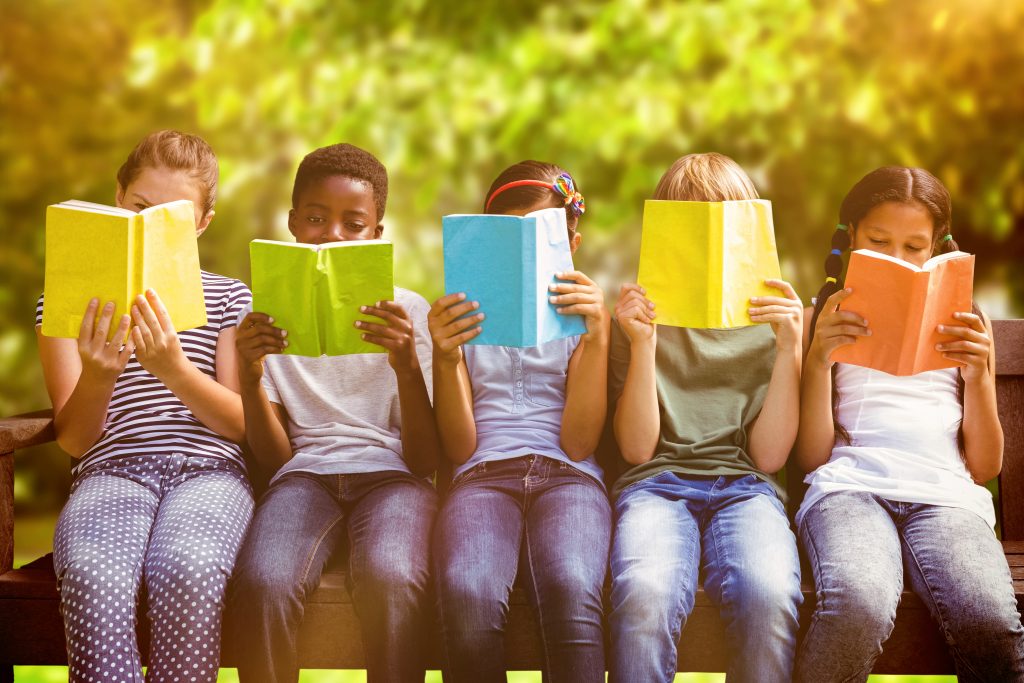 I don't have a favourite book, but I liked the comic books Asterix and Tin Tin.

– Sam, Digital Media Specialist
I've been reading to children a lot recently and my favourite by far (and theirs) is The Gruffalo's Child by Julia Donaldson – fun, exciting, artwork and rhyme. Favourites also include Snail and the Whale by Donaldson and There's a Shark in the Bath by Sarah McIntyre.

– Steve, Sales Manager
I didn't read as much as I should have as a kid (too busy playing football) but I did read Robert Louis Stevenson's Treasure Island a few times and read it again last year. I loved the characters and visualising them in my mind. It was also quite scary – but a scariness that was exciting!

– Doug, Illustrator
I read The Snow Queen by Hans Christian Anderson. I read it over and over again when I was young. My book had amazing pictures in it, and it took me to a magical fantasy world.

– Rachel, Editorial Manager
I loved It was a Dark and Stormy Night by Janet and Allan Ahlberg. It's about some Italian brigands who kidnap a little boy called Antonio and, in a fit of boredom, ask him for a story as they sit around the campfire. To their delight, he weaves their exploits into his narrative, but the story gradually becomes more and more subversive … It's an allegory on the power of storytelling to upset established relations of power!

– Chris, Senior Editor
As you can see, there's quite a variety and the books we read years and years ago still make an impact on our lives today. It's especially important that kids start reading from a young age, but why?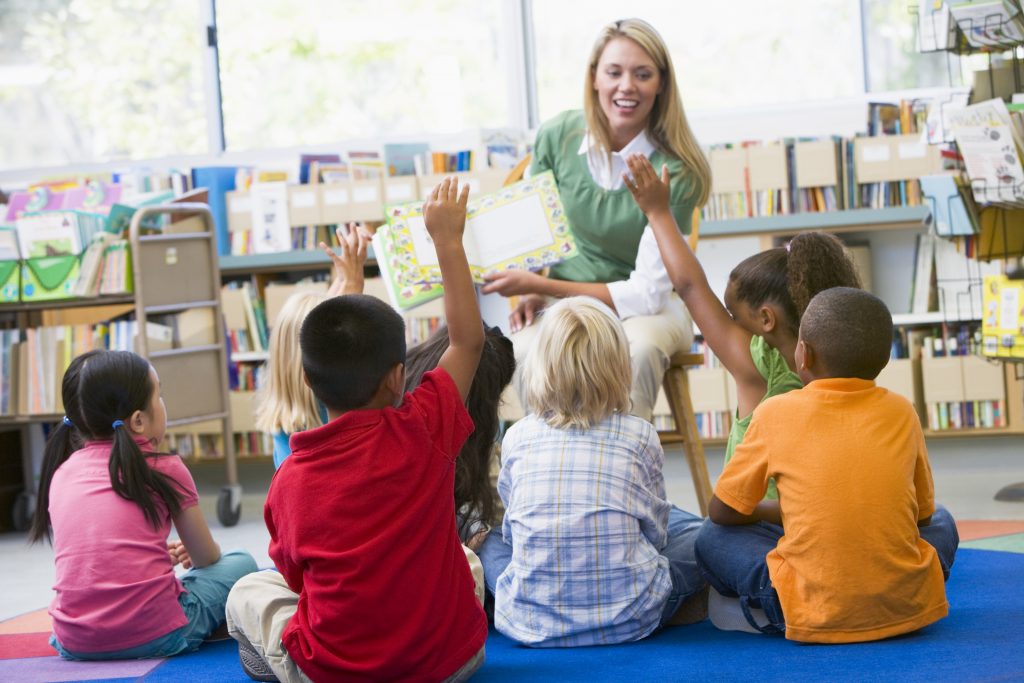 Why do you think reading for pleasure is important for kids learning English?
'I think it's important for kids to fall in love with the sound of the language – its rhythms and cadences, even if they don't understand every word. That's why I think it's really important for kids not only to read, but to be read to, on a regular basis. Obviously, for kids learning English who don't have English-speaking parents, this presents a problem – but that's where audiobooks come in. '
'It helps them to learn to laugh. '
'Reading is the key to understanding the flow of a language and to widening vocabulary, all with the added bonus of having fun and stimulating the imagination.'
'Reading for pleasure is important for us all. It helps with language learning and is a delightful way to learn more vocabulary.'
So, now we know it's so important, we encounter the question of how.
How do you incorporate storytelling into the ELT classroom?
There isn't a simple black and white answer here – it depends on your style as a teacher, your curriculum, and the resources you have available. However, one major way is to encourage students to use graded readers.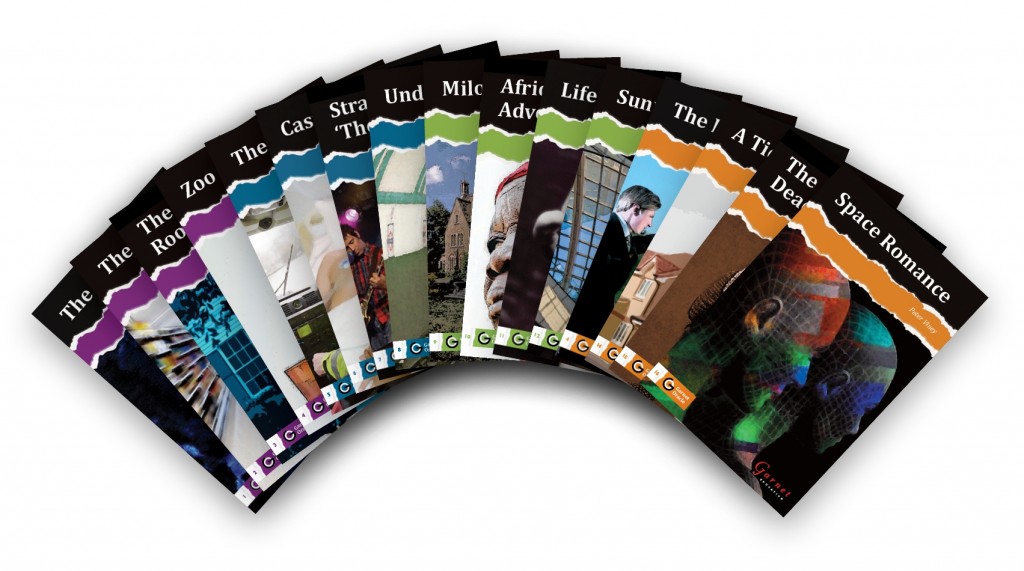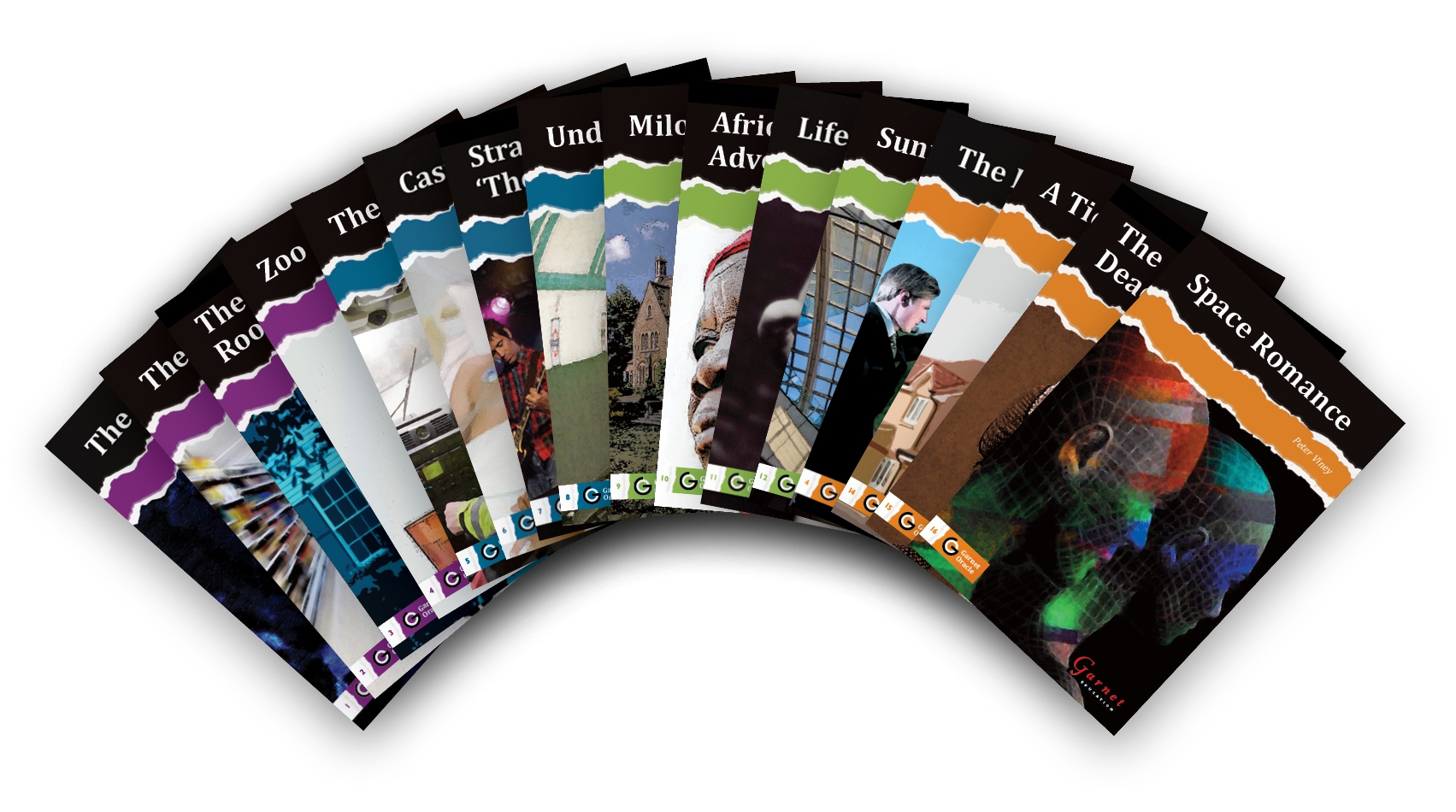 Graded readers are books in which the language level has been adjusted for different levels of English. They are a useful resource to use in the classroom and incorporate into lessons.
The Garnet Oracle Readers comprises of 16 titles across four stages. The series is structured carefully according to level and are designed to encourage young adults to read for pleasure. The original stories are engaging and allow students to read at their own pace and at a level that suits them, whilst also developing their imagination. They are also available in audio format which makes them accessible and a great, interactive way to read.
Similarly, the Garnet Oracle Classics are graded reader adaptations of classic English stories and are a great tool to utilise in the classroom.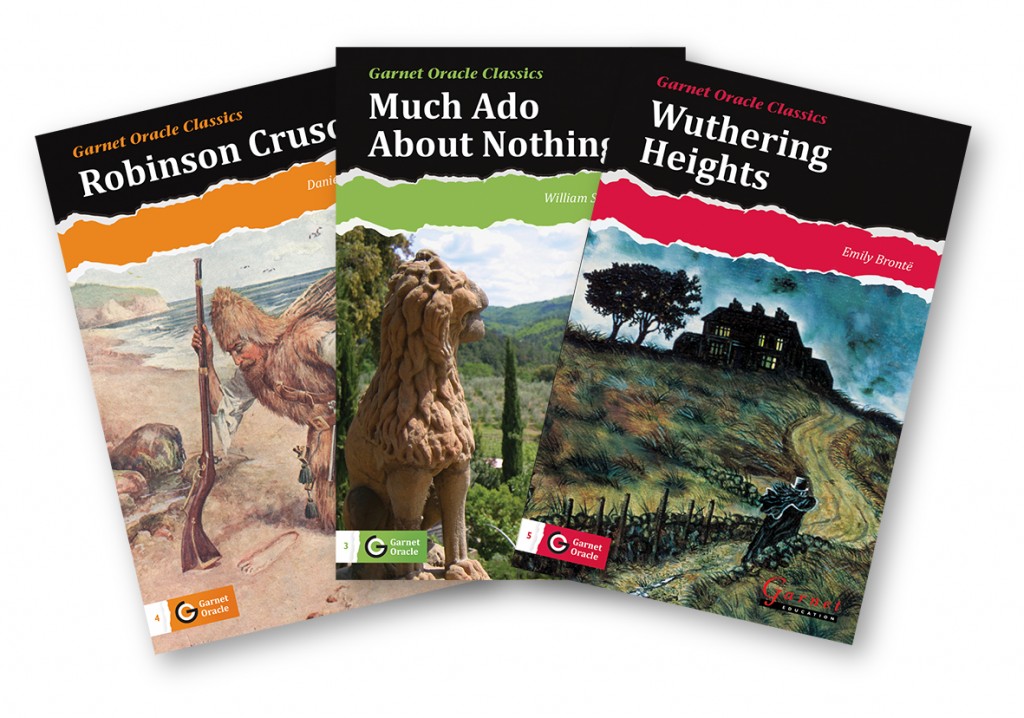 Graded readers are just one example of how to incorporate storytelling into the ELT classroom, something that can be so beneficial for the student. It can help them to improve their reading and grammar. It will also expose them to new vocabulary, and to the customs and cultures of different countries. They are able to explore their imagination and broaden their horizons. They are able to ask questions about the book which encourages engagement with the story. It also improves their ability to retell a scene or plot point. The list really does go on and on!
---
There are so many benefits to encouraging your students to read for pleasure.
What books do you use in your classroom? Do you use graded readers? How do you incorporate storytelling into your classroom?
Make sure to encourage your students to pick up a book today!